Exclusive Services
We Provide Awesome Services
How our services are different from others
Since the generation is moving fast, every one is very busy even to read this full paragraph, So we are not going to discribe us too much still our main aim to grab you attenetion by our work not our Words.
Some key feature are following:
We Admit Mistakes and Fix Problems to Build Stronger Relationships.
We are Providing Legendary Customer Service.
We are very honest about products and services
We always Come Up With Something New.
We Offer a Guarantee.
Haven't found what you like? feel free to contact
We always try to provide you our best Possible service.
Contact Now
How we work
Our Working Process
Discover

Planning

Design

Development

Launch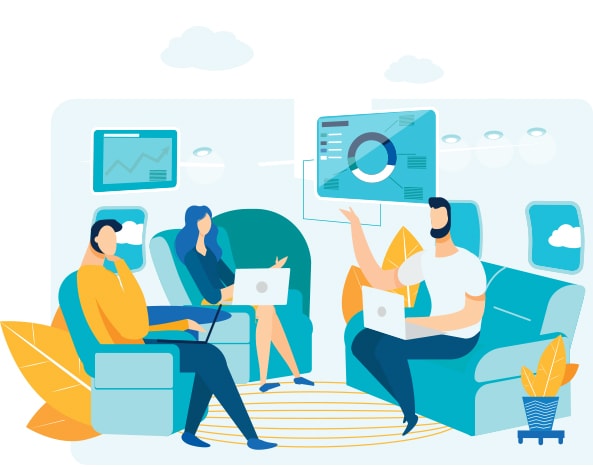 Integration of design
Human-centered design is at the heart of the program, which brings together design, engineering and business perspectives to create new products and experiences. We are Entrepreneurs, Designers, Product Engineers, Product Managers, User experience designers and innovation leaders. We are changing the world, one product, one service, one business at a time.
Exclusive design
Solve your problem with us
We Provide Awesome Services
Your business deserves best Solution
Let's build something great
Planning is the first primary function of management that precedes all other functions. The planning function involves the decision of what to do and how it is to be done? So We mainly focus a lot of our attention on planning and the planning process.
Identify problems and needs
Develop goals and objectives
Develop alternative strategies
Select strategies and develop a detailed plan
Design a monitoring and evaluation plan
Let's Design something Creative
Not only does design help attract attention towards your marketing, it can also enhance the quality of your message. For more specific instances of how design influences your marketing.
Creating Stunning design
Establishing Brand Identity, Look, and Feel
Raising the Visibility of Your Campaigns
Driving Conversion and Ultimately ROI
With Design, You Get What You Pay For
Connect with development
Build integration aute irure design in reprehenderit in voluptate velit esse cillum dolore eu fugiat nulla pariatur. Excepteur sint occaecat cupidatat design proident.
Research & Devloping
Fully customizable
Solve your problem faster
There are many variations
Improve your connectivity
You have a ready to use website
After doing all the process your site will be ready to use, now you can showcase your Ideas and creativity to the world.
One click and site ready to use
Launch Your Project
Set your milestones
Work for your goals
We're here to help you
FAQ's
1
What advantages you have can guarantee?
All projects we take up carry the following guarantees: Confidentiality guarantee: All client details will be kept confidential Price guarantee: Minimum 50% cost-saving over on-site development 100% Satisfaction Guarantee: We're not only reducing risk, but we're reducing it almost completely.
2
What rates you are offering?
Rates vary depending on skills, timelines, project nature etc.
3
What are your modes of payment?
We work with long-term committed clients who want Full-Time Equivalent (FTE) services, and offer a monthly rates or Project wise fixed prices via - Cash Payment - Cheque - Internet Banking (NEFT/IMPS)
4
What are your payment terms and conditions?
Payment Terms: On SMO/SEO: We can start work with 100% advance. On Paid Campaign/Buying Data/Buy SMS Credits: 100 % advance payment to start the work. For Website: 50% Advance 50% on delivery We invoice on monthly basis and payment is due on invoicing.
Yes, we do, where required. This may be especially useful in initial requirements gathering and final implementation. In such cases, our consultants will work on-site at pre-decided rates.
6
Can you ensure time-bound results?
No, but we will try to complete the work on time that benefit our clients, and guaranteeing fixed-time results means compromising on that clarity and delivering sub-optimal results to clients. The team may be able to give you an idea, but that is not a business guarantee.
7
Do you have web presence?
Our company have a website and it is more than the typical three page "starter" site. The site will tell you what the company does and provide more than just minimal contact information. In addition to our website, we maintain a Facebook page, offer an email news and we write a blog with articles focused on consumers.
News Letter
Building community around the world of Digital services. For best support and enquiry drop your E-mail here.